If you have an iPhone, you're probably way too familiar with battery drainage, which seems to happen every day at the worst possible time. You could be making mistakes that are draining your iPhone battery — like keeping your phone stored in an extremely hot or cold car while you run errands. But the most common iPhone battery mistakes are those you probably don't even know you're making: you're running iPhone apps that are absolutely sucking the life out of your battery.
Depending on your preferred apps, the ones that are the worst for your phone are going to differ from those that are crushing your friend's iPhone battery. But, generally speaking, experts say these are the four apps that are probably draining your iPhone's battery right now.
Shutterstock
What's the point of owning an iPhone if you can't download all of the fun, helpful, informative apps you want? Unfortunately, some apps are better than others when it comes to battery drainage. Here are four of the worst apps for your battery.
Shutterstock
Free Apps
They may seem like a good idea at the time — free apps provide the promise of a service without draining your wallet. Unfortunately, Tech Expert Elizabeth Harper at Techlicious says you'll pay the price for those apps in battery drainage:
"Though free apps may seem tempting, these ad-supported apps burn at least a little extra battery power to download and display advertisements. In our own experience, apps downloading advertisements was the fourth highest data use on our iPhone—and as we mentioned above, when you're downloading data, your battery pays the price."
Shutterstock
Video and Music Streaming Apps
Every time you download a song, movie, or TV show on your phone, your phone's battery becomes sapped of energy. It's tempting because, of course, those apps provide tons of entertainment. But there's a better way that won't kill your battery.
"Downloading lots of data doesn't just burn through your monthly data plan; it also burns through your battery life as your phone works to download that data," Harper says. "That means anyone concerned about battery life will want to avoid apps that are a major data drain.
The most common culprits are anything that streams video or music: Netflix, Hulu, HBO Go, YouTube, Pandora, Spotify, Google+ Hangouts, Skype and FaceTime. Some services, like Netflix and Spotify, will let you download videos and music to your phone. If you know you'll be without a charger, download your music and videos ahead of time."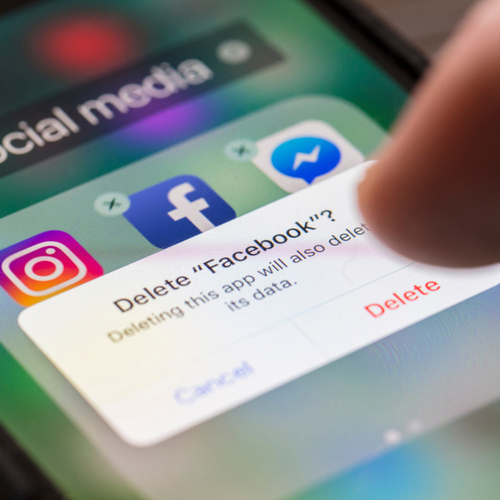 Shutterstock
Facebook App
Perhaps no other apps are as infamous for their battery draining powers as Facebook and other messenger apps like Facebook Messenger. According to Nadeem Unuth at Lifewire: "The abnormal battery drain and performance penalty do not occur particularly while you are using the apps, like when sharing or making voice calls online, but when they are idle and supposed to be dormant."
If you can live without the Facebook and Facebook Messenger app and don't mind deleting them, you'll gain back major battery power. But if you have no interest in getting rid of them altogether, delete them and download updated versions, which are usually kinder to your battery power. Or just uninstall them and use your browser to access Facebook as you would do on your computer.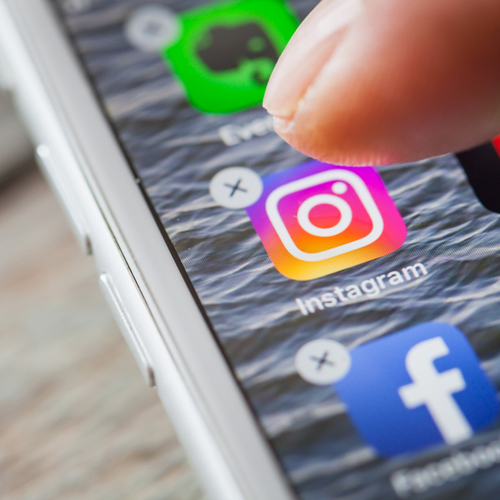 Shutterstock
Instagram
We all love Instagram. But because we use the social networking app so frequently, and because it seriously clogs up your camera roll, it comes as no surprise that IG is a battery drainer.
One way to limit the amount of battery Instagram can drain is by turning off notifications, according to Wired. Also, make sure you go through your camera roll at least once a week and delete all of the photos that Instagram saved and sent over to your roll for storage.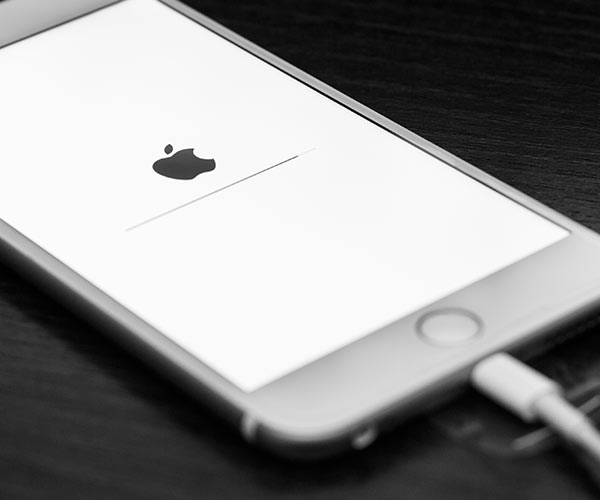 Shutterstock
You don't have to sacrifice fun and helpful service by deleting all of your apps to gain back battery power. But making a few simple changes, or swapping an older app for an upated one, may be just the thing you need to keep your iPhone battery from draining too fast.