If there's one supplement that gets everyone talking it's probiotics. A number of vitamin and mineral supplements — including vitamin D, calcium, and magnesium — can help boost your metabolism and assist with weight loss success. None of them are miracle workers, but can be considered great helpers that fill in any gaps you might be missing in your diet.
But unless you regularly eat yogurt and fermented foods, it's less likely you're getting probiotics from your daily diet — and these supplements can instantly improve your gut health and digestive system.
This is the one metabolism-boosting probiotic you should start taking before breakfast to shrink your waistline over 40.
Shutterstock
Your metabolism changes as you get older. It can slow down and, in combination with hormonal shifts, this can lead to more weight gain, even if you are eating the same and exercising. Probiotics can help by introducing good bacteria into your body and by balancing the amount of overall good and bad bacteria in your gut.

But there are so many probiotics on shelves and it can be difficult to find one that works for you. If you're searching for a good one, this brand has thousands of reviews on Amazon and might just prove to be a winner.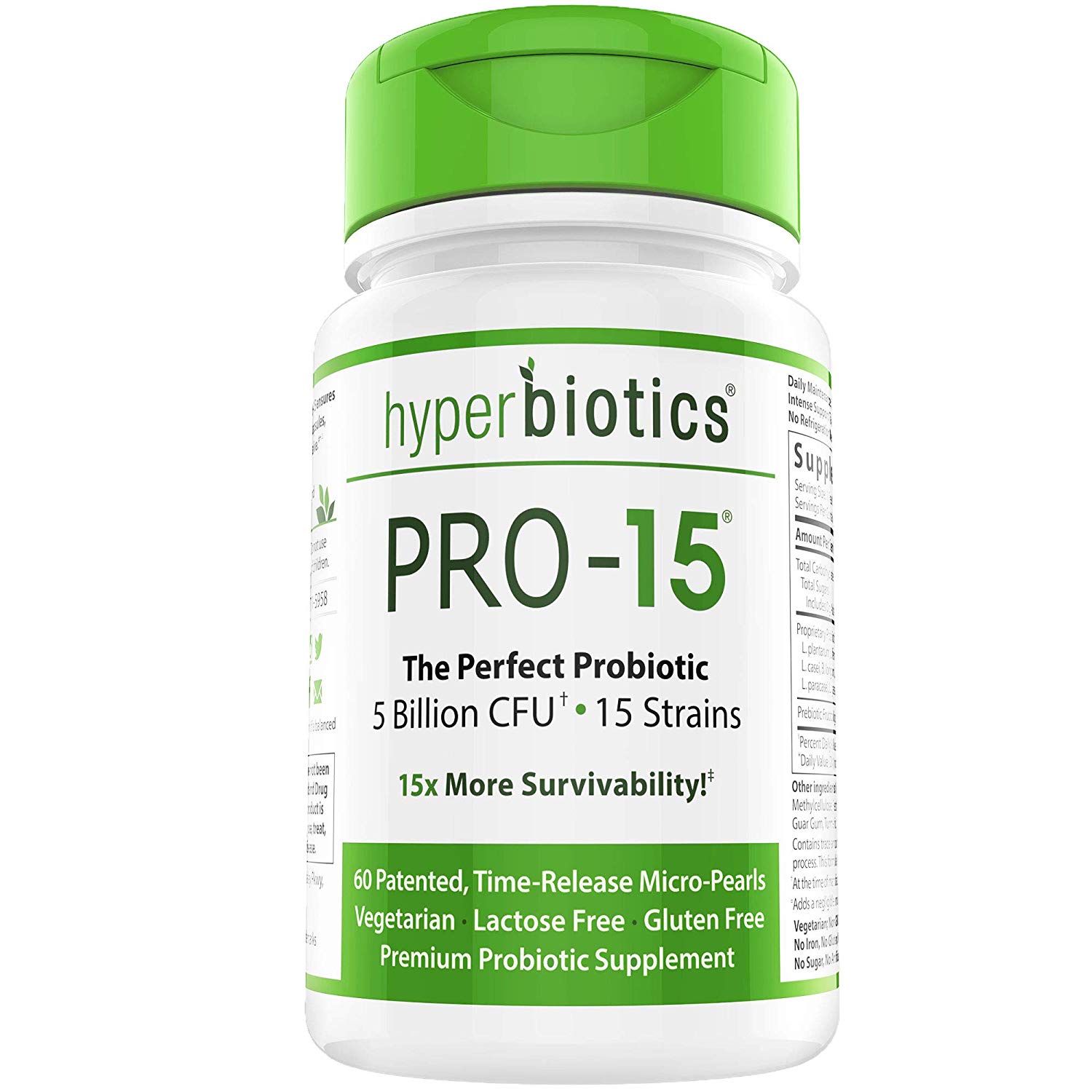 Hyperbiotics Pro-15 Probiotics

All probiotic supplements are not created equal. And this one — with 15 strains of good bacteria, 5 billion CFU, and 15 times more survivability than most other probiotics wins popularity contests left and right.

This probiotic has almost 8,000 mostly positive reviews. According to its manufacturers: "Unlike most flora probiotic, Hyperbiotics PRO-15 includes a patented time release delivery, meaning the beneficial bacteria are released at consistent levels throughout your Gl tract (versus all at once in your upper stomach). This delayed release can help reduce digestive upset."

Hyperbiotics Pro-15 Probiotics, $20.99, Amazon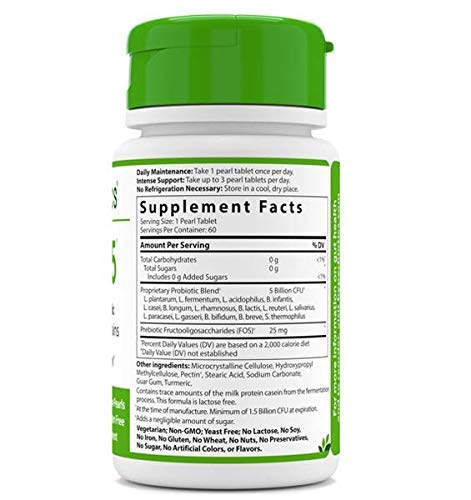 Reviews are everything on Amazon.

Here are just a few of the positive things customers have to say about this probiotic.

One reviewer writes: "After many years of never taking antibiotics ( yeah), I had to take them 3 times in one year. I wondered if my GI function would ever return to normal. What kefir, grocery store probiotics and yogurt couldn't do- this fixed in 3 doses. I will buy again. I keep it in the freezer as recommended though not necessary, and continue to take for immune health. Best I've ever taken and I'm a supplement snob."

Another reviewer raves: "I love this stuff. I'm regular for the first time in decades.!! I have gained some energy back too. I'm finding joy in life when not plagued by chronic stomach issues. This has vastly improved my quality of life. I do feel it works. I do believe the sales pitch. This really did have major positive effects on my gut."
Shutterstock
The time of day you take your probiotic is just as important as which probiotic you decide to take.

According to Nutrition Facts: "Like vitamin D supplements, which should also probably be taken with meals for maximum efficacy, probiotic bacterial survival was best when provided within 30 minutes before or simultaneously with a meal or beverage that contained some fat content."

Wake up, take that healthy probiotic supplement, eat a good breakfast that contains some source of good fat, and go have a great day filled with energy.