Shapewear is a wonderful (and magical!) thing. It holds you in all the right places and hides your imperfections. It's basically the closest a woman can get to Photoshopping themselves in real life. On the other hand, think about being stuffed in a skintight garment for hours on end. As much as women love shapewear, not every brand is created equal. I rounded up the top nine shapewear products that real customers swear by. You're welcome.
Women absolutely swear by the Yummie Tummie Jordan Shortie ($48). These are great for summer because they are super lightweight and comfortable. Briana H. says, "I normally don't write reviews, but these were too good not to review! They are SO comfortable and light and airy."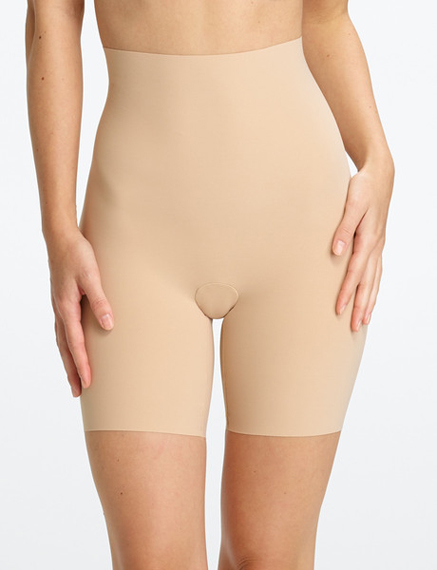 The Commando Classic Control Short ($52) gained 4 out of 5 stars! One reviewer said, "This shapewear gave me everything I needed without a single ounce of discomfort. I bought two pairs and sent a photo of my great new find to my sister." Another mentioned, "I've tried other shape wear before for a few other dresses that needed some smoothing but Commando's has been by far the most comfortable."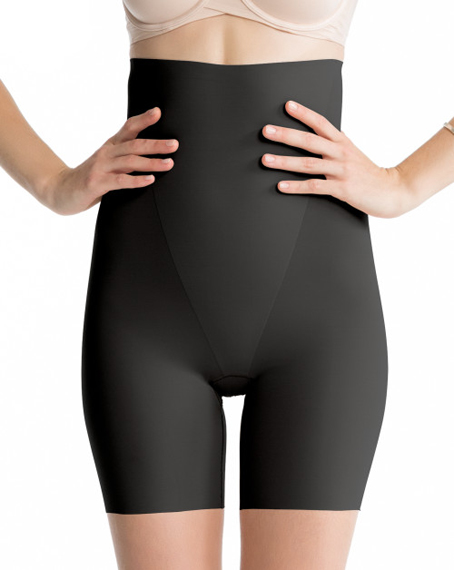 Women describe these Trust Your Thinstincts® High-Waisted Mid-Thigh ($76) as "lightweight and comfortable, feels like a second skin and fabulous." Well, there you have it.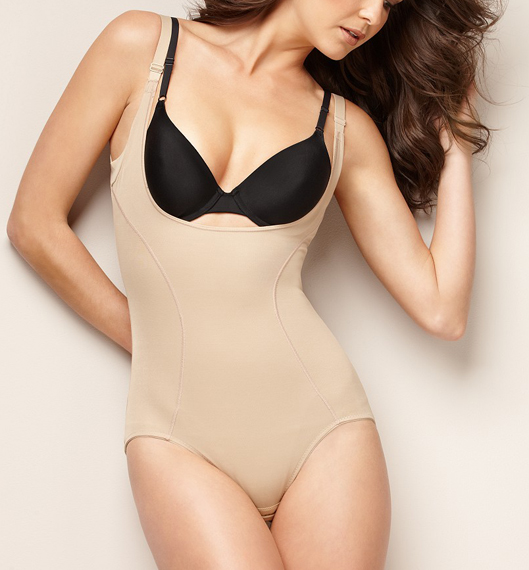 Out of a whopping 92 reviews, the Maidenform Firm Control Ultimate Instant Slimmer ($57) received 4.5 out of 5 stars! "This is my fifth purchase of this product. I can't say enough of the fit, the ease to use during the day. It flatters my curves and figure," a reviewer raved.
These DKNY Smoothies Short Shapewear ($18) garnered 5 out of 5 stars, so it's safe to say they truly are comfortable. One woman describes them, "In a word - wonderful! This is NOT firming shapewear that constricts. It is lightweight and breathable." "You do not even know you are wearing shapewear," another says.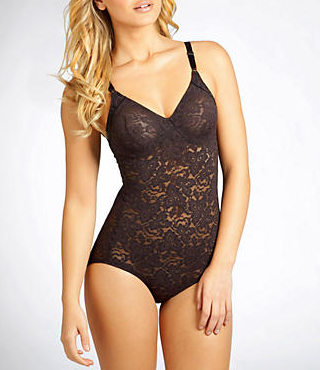 This Bali Lace 'N Smooth Firm Control Bodysuit ($37.80, down from $54) is not only flattering, but also sexy unlike most shapewear products. "These are beautiful with the lacy fabric but with a sheer non-lace lining so they are never scratchy or uncomfortable," one reviewer noted.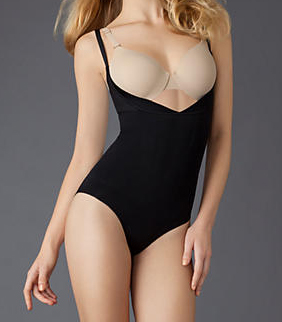 Women absolutely love the Slimmer & Shine Extra Firm Control Open-Bust Bodysuit ($82). A reviewer says, "Love this bodysuit! Very comfortable, soft fabric both in the body and the straps. Can wear this all day." Another raves,"I love it. I am ordering a backup now!"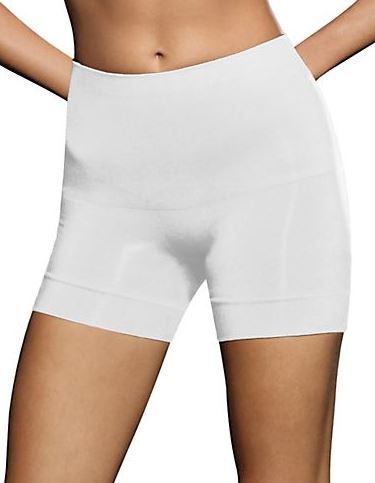 Hanes is known for making comfortable items, so it's no surprise they made the list! These Hanes Women's Firm Control Seamless Boxer ($13) are great in price and "You can breathe in these," one reviewer notes. That's definitely an important factor!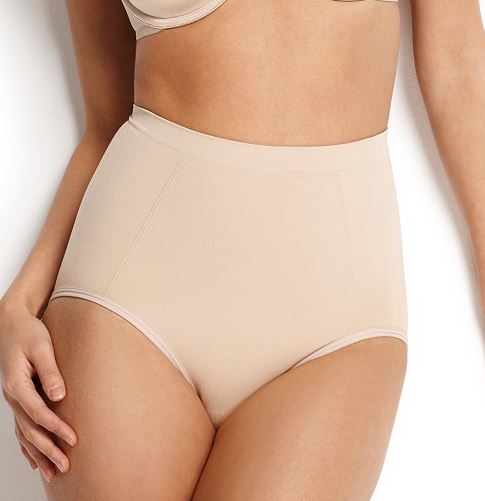 The Bali Extra Firm Control Seamless Brief 2 Pack X245 ($36) is described as a win win. A reviewer writes, "Difficult to find somewhat comfortable for everyday wear and control, these fit the bill well." Another confirmed the comfort saying, "They are soft, but do a wonderful the job shaping my figure. Comfort all day long."