Many of us don't shut down our laptops regularly, although we should because it lengthens the lifespan of the machine. And when we do shut them down–are we doing it correctly? Should you use the power off button on the keyboard, or should use the menu to "Shut Down." What about quitting programs and saving our work? What is the proper protocol, according to tech experts? Read on for tips.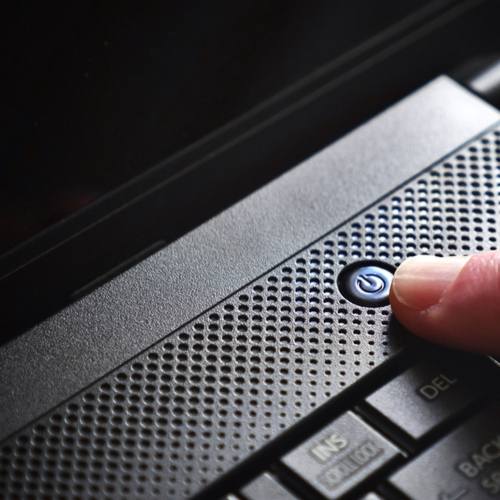 "Computers have gotten much better at protecting your data when things go wrong. But, they're still not perfect at keeping all your data should you have to force shutdown your laptop," tech expert Jared Wolff tells us. "Always choose the shutdown option from the start menu on a PC and the Apple menu on a Mac. It may take longer but it won't destroy any work you have open."

Tech blogger Samuel Zhou of Credit Cardio agrees. "Make sure let your laptop shut down properly when powering it down. If you don't, your data might not have completely saved."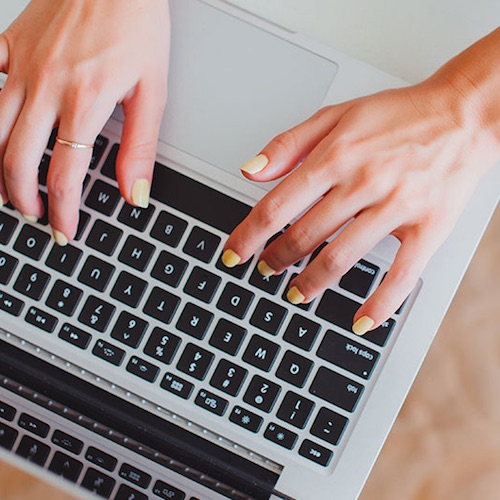 "It can be incredibly damaging to your laptop to suddenly cut power to the device rather than properly shutting it down," Michael Bancroft, co-host of Globalive Media's Beyond Innovation, which airs weekly on Bloomberg Television, warns.

"A computer's operating system is complex and delicate and a sudden loss of power can interrupt important processes happening in the background. Worst case scenario, you could render your laptop inoperable, so make sure to always properly power down the device. Sometimes a sudden power loss is out of your hands, as in an electrical storm or blackout."
"This can cause anything from data loss to a completely fried motherboard. That's why it's also important to connect your laptop to a surge protector at all times. These devices will guard against a sudden spike in power and prevent your computer from being destroyed."

But that's not all. "It's always important to hit 'save' and close your programs when powering off your laptop," Victoria Merinda, Technology Expert from HighSpeedInternet.com advises. "Simply shutting down while files and pages are open could easily cause you to lose data! Make sure to always hit "save" to be safe, and close all programs before shutting down so you don't risk losing any data."