If we could only shop one Black Friday sale this year, it would probably be Ulta (but please, don't make us pick just one!). It's not that we haven't been anxiously waiting on sales to drop from some of our favorite retailers, like Nordstrom, Zara and Bloomingdale's, but one thing we know we can rely on Ulta for more than anything else is giving us the best deals on some of our favorite beauty brands.
Ulta is notorious for dropping pricing for major sales like its annual Fall Hall and Holiday Haul events, but unfortunately it is also notoriously secretive about its sales ahead of time. For most of its sales, Ulta will tell us when to expect the events to start, but not exactly what discounts we can expect.
But now, the time has come – the Ulta Black Friday sale has officially started!
What Can You Expect From The Ulta Black Friday 2019 Sale?
Okay, so here it is: Ulta started its Black Friday deals online late the night of Thanksgiving (November 28) and will continue them through Cyber Monday (December 2). But stock might run out before the sale ends, so if you see something you like, add it to your cart immediately. Ulta stores will also be open on Thanksgiving, but at different hours than usual.
What Will Be On Sale At Ulta During Black Friday 2019?
The hardest part of the mystery to uncover is just exactly what beauty gems will be discounted. Last year and throughout other sales, Ulta had products from top brands like Benefit, Morphe, AC Cosmetics, L'Oreal, Bumble & Bumble and Anastasia for half off.
UPDATE: Ulta has finally revealed what is on sale for Black Friday this year. For starters, you can get a free 8-piece gift set that includes a makeup bag filled with Ulta's brand of makeup goodies with any online purchase of $60 or more. With that in mind, it's important to know that Ulta is selling a ton of mascaras from brands like Urban Decay, Tarte and Smashbox for just $10 each and up to 50% off OPI nail polish, Anastasia Beverly Hills glow kits and lash kits from Eyelure, Ardell and Kiss. So if you're trying to fill your cart up to $60 worth of beauty must-haves and treats to get that free gift, you're going to get a LOT of stuff for a low price!
Now that we've prepared you as best as we could, let's start putting together a little shopping list. There are the Ulta products on our shopping list that we are are shopping during Black Friday 2019: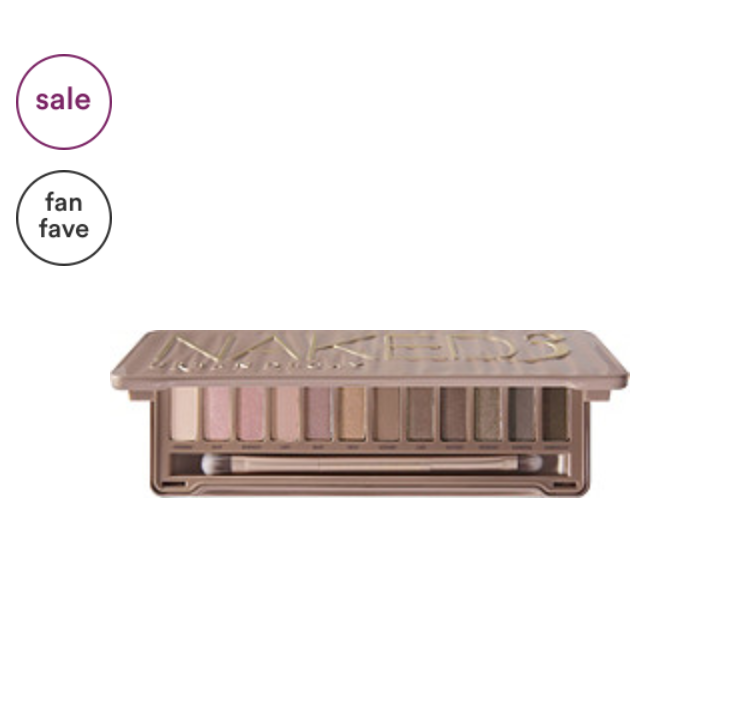 Urban Decay Naked3 Palette
So the Urban Decay Naked Palette is half off right now. We've never seen this beauty closet staple priced so low. If you don't know what makes the Naked Palette so great, you should just buy it at this low price to find out why. This is the eyeshadow palette you pick if you only have room for one palette - it's everything you need for a no-makeup makeup look, a smokey eye look, an everyday look... really, you just need this palette.
Urban Decay Cosmetics Naked3 Palette ($27, down from $54)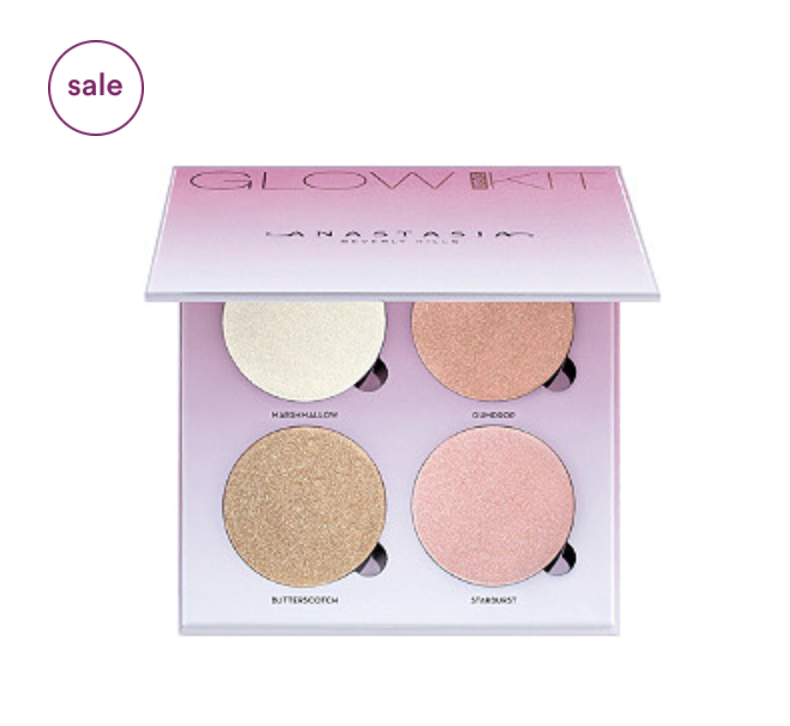 Anastasia Beverly Hills Sugar Glow Kit
If you want a gorgeous, glowing complexion, you turn to Anastasia Beverly Hills. We love the sugar glow kit for this time of year, especially now that Ulta is selling it for almost half-off! This kit is great because its four powder highlighters feature metallic hues that intense luminosity, plus they come in a lustre formula that is workable and buildable. The colors in this specific palette - marshmallow, gumdrop, starburst and butterscotch - are perfect for the holiday season!
Anastasia Beverly Hills Sugar Glow Kit ($24, down from $40)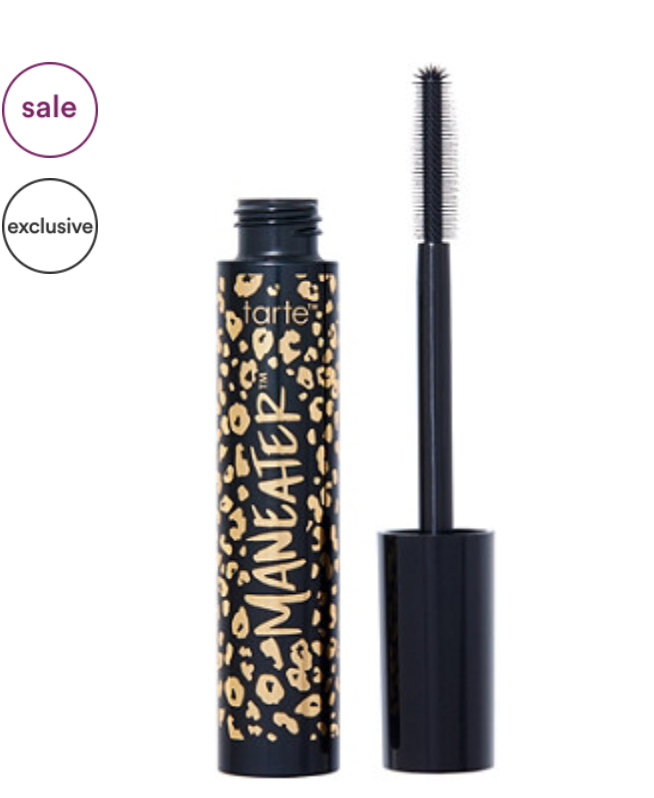 Tarte Maneater Voluptuous Mascara
Like we said, Ulta is selling some of its best mascaras for just $10! Shop this Tarte Maneater Voluptuous Volume Mascara for more than 50% off its retail value. We love this one because it is lengthening, curling and volumizing all at the same time and applies perfectly with a soft-flex brush that lifts lashes at the root while styling and fanning them for ultimate volume with intense pigment.
Tarte Maneater Voluptuous Mascara ($10, down from $23)
Some Of Our Faves That Unfortunately Did Not Make It To The Ulta Black Friday 2019 Sale
Tarte Double Duty Beauty Shape Tape Contour Concealer ($27)
The Tarte Shape Tape Contour Concealer is one of the best-selling concealers on the market because of its super-blendable formula that works almost instantly to brighten and smooth the under-eye skin for a firmer, more lifted look. If this concealer is on sale during Ulta's Black Friday 2019 deals, we're probably going to buy a year's worth of these bad boys.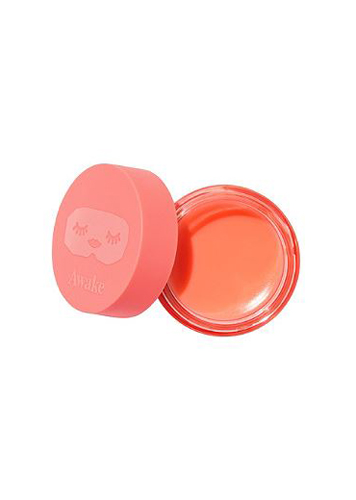 Awake Beauty Lip Therapy Lip Mask ($20)
Is there anything more imperative to keep in your winter beauty collection than a lip mask? As the temperatures continue to drop, we're all going to struggle with dry, chapped lips. That's where a trusty lip mask like the Awake Beauty Lip Therapy Lip Mask comes in. You can use this day or night to moisturize your lips for a more smooth, hydrated and supple texture.
CANNUKA CBD Healing Skin Balm ($58)
This Cannuka CBD Healing Skin Balm is a lifesaver when it comes to everything from dry skin, redness or even swelling and muscle aches. It is made with both CBD and Manuka honey, which help your natural skin receptors to moisturize the skin, while the CBD's anti-inflammatory properties reduce swelling and redness to help skin feel and look more healthy.
I Dew Care Bright Side Up Brightening Vitamin C Serum ($25)
One of our favorite vitamin C serums out there, the I Dew Care Bright Side Up Brightening Serum helps you to look and feel younger by brightening and plumping the skin. It uses nourishing vitamins to boost radiance, protect the skin and even out the tone, as well as antioxidants that reduce visible signs of aging over time.
Shiseido Benefiance Wrinkle Smoothing Day Cream SPF 23 ($70)
This day cream might actually be the holy grail of anti-aging moisturizers. The Shiseido Benefiance Wrinkle Smoothing Day cream is made from KOMBU-Bounce Complex to target wrinkles as well as the cause of wrinkles. Plus, Shiseido used a trademarked ReNeura Technology when making this cream, which helps your skin to maintain its benefits over time.
SheFinds receives commissions for purchases made through the links in this post.