Get Kate Middleton's Diamond Drop Earrings For Much, Much Less Than The Princess Paid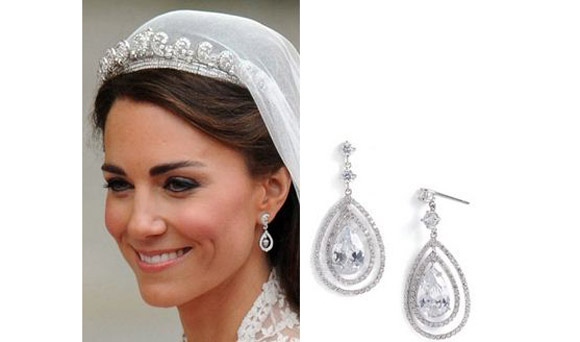 If you were too distracted by Kate's Cartier Tiara to notice her earrings, we suggest you take a look now. Customized by Robinson Pelham and given to Kate as a wedding gift from mum, the diamond set was inspired by the new Middleton family crest. These CZ by Kenneth Jay Lane Pear Pavé Drop Earrings ($98) are strikingly similar to Kate's with their pear shape and pave diamonds encrusted around the edges. We can't all have a royal family crest, so we'll settle for these now!
Looking for more big day accessories? Shop our guides to the best wedding jewelry, best hair accessories, and wedding veils now.
14K Chrysoprase & Diamond Drop Earrings
Phillips House 14K Rock Crystal & Diamond Drop Earrings
14K Diamond Drop Earrings