Kourtney Kardashian's Rag & Bone Fedora Is The Only Accessory You Need This Winter
Stocking up on hats, gloves and scarves is never really that much fun, considering you're basically resigning yourself to freezing for the foreseeable future. That being said, every once in a while there's a winter accessory that makes the impending cold weather feel not so terrible. This year, it's the Rag & Bone Black Felted Wool Fedora ($195), which Kourtney Kardashian recently paired with an oxblood tee and ripped jeans. It's that one piece that will add instant cool to any outfit, plus it actually does keep your head warm, too. Fashionable and functional? Done.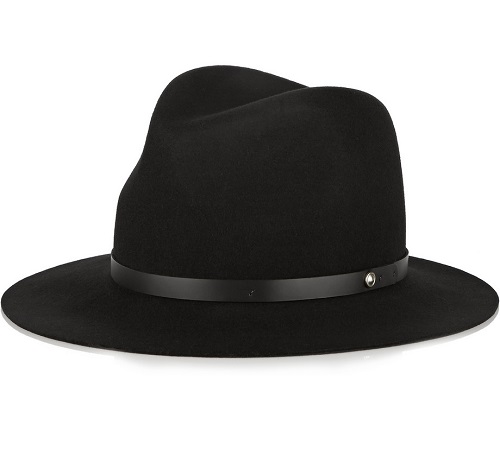 Rag & Bone Black Felted Wool Fedora ($195)
For more celebrity style, check out Selena Gomez's cozy turtleneck and Gabrielle Union's ASOS dress.
[Photo: Splash News]
Ace Reversible Grey Beanie Grey 1SIZE by
Rag & Bone