Is there a better way of keeping up with what friends are up to (and what they're wearing and where they're going) than on Instagram? The social media app is a ton of fun. It provides a rare glimpse into the lives of people you love and know and celebrities you've never met.
It's no wonder so many of us are on and off the social media app for what feels like hundreds of times each day.
It's also no shock that Instagram is one of the worst social media apps for causing iPhone battery drainage. But, as long as you're aware of the issue, there are ways to gain back some battery power, without having to delete Instagram.
This is the one Instagram mistake you're making that's killing your iPhone battery.
Shutterstock
To be honest: there are probably a few Instagram mistakes you're making that are sapping your phone of battery.
Starting with this one: you aren't cleaning out that camera roll.
Shutterstock
According to Wired: "By default, Instagram will save photos you take and deposit them into your camera roll. You don't need those photos. Tap on your profile, hit the Options button in the top right, then flip 'Save Original Photos' to off."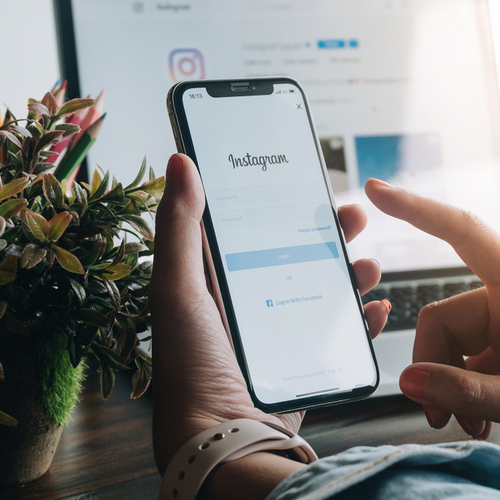 Shutterstock
One simple way to keep your phone from storing additional photos that you don't want or need after you've posted them is by using the camera embedded in Instagram to snap a fast photo, post it, and then forget it ever existed.
Of course, if you prefer a higher quality photo, you will still need to take it via your phone's camera and then upload the photo to IG from there (just be sure to remember to delete it).
Shutterstock
If you've been deleting images and are still experiencing a rapid decline in battery power that you attribute to Instagram, two other culprits could be to blame, according to Wired.
First, turn down the data by "tapping on the profile icon, then on the Options button in the upper right corner, scrolling down to Cellular Data Use, and selecting Use Less Data."
And, last step: turn off notifications so that you stop receiving an alert every time someone likes that photo of your brunch.
These simple steps should help boost your battery power — without forcing you to delete your favorite social media app.