All of your accounts are susceptible to hackers — unfortunately, that's the deal when you provide personal info to a site or app.
Instagram may not be the first app that comes to mind when you think of hacking opportunities, but after many users reported being the victims of hacking attempts (or successful hacks), it's more important than ever to protect yourself and keep your private information secure.
This is the scary mistake you're making when you log into Instagram, according to security experts.
Shutterstock
The number one mistake you are probably making it you're concerned about security when you log into Instagram — or any other app — is not choosing a difficult enough password that can't be easily hacked.
Shutterstock
According to Later: "One of the most common ways that hackers break into accounts is by guessing passwords or by using old passwords that were compromised in data breaches (we recommend using the free tool Have I Been Pwned? to check if any of your passwords have been stolen). So the importance of a strong, complex password can't be overstated."
Shutterstock
Instagram's requirement is that you create a password that includes a "combination of at least six numbers, letters, and punctuation marks," but according to Later, the minimum password length should be eight characters. The strongest passwords include a combo of uppercase and lowercase letters, numbers, and symbols that are blended in creative ways.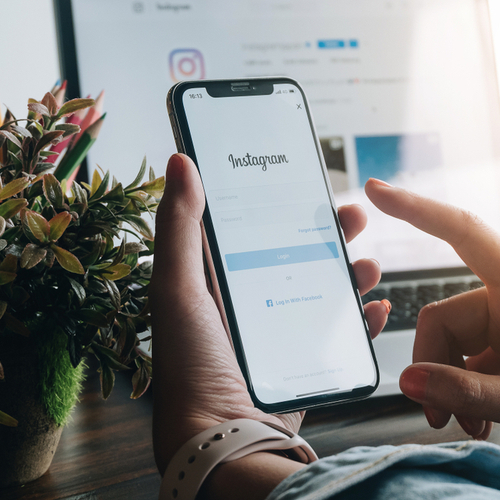 Shutterstock
The second way to ensure your account is as secure as possible is by enabling two-factor authentication, which prompts Instagram (or any other site) to ask you to enter your SMS security code and log-in information any time someone signs into your account from an unrecognized device. To turn on this feature, simply tap on Settings in Instagram, scroll down, and tap on Two-Factor Authentication.