Phone batteries aren't made to last forever. It's frustrating to see your iPhone lose battery power in what seems like hours (or might really be hours), and there are plenty of ways you can try and gain back battery power, but there also comes a time when you need to let it go and buy a brand new battery.
Here are four unexpected signs that you need to replace your iPhone battery, according to tech experts.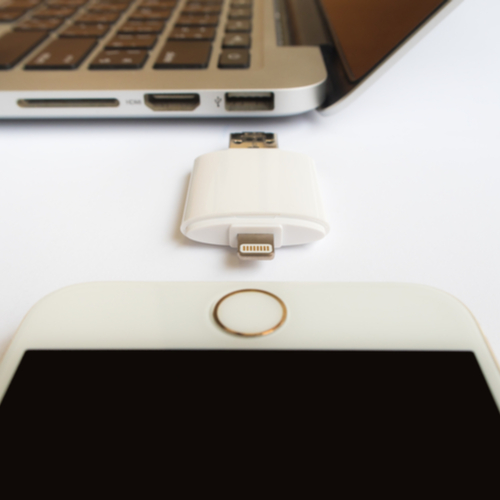 Shutterstock
Before you spend a penny on a new phone battery, make sure you aren't unknowingly contributing to the downfall of your battery. Check your screen's brightness — if it's as bright as the sun, go to settings and lower it.

It's also a good idea to delete any apps that could be draining on your battery and enable low power mode whenever your battery falls below 50 percent.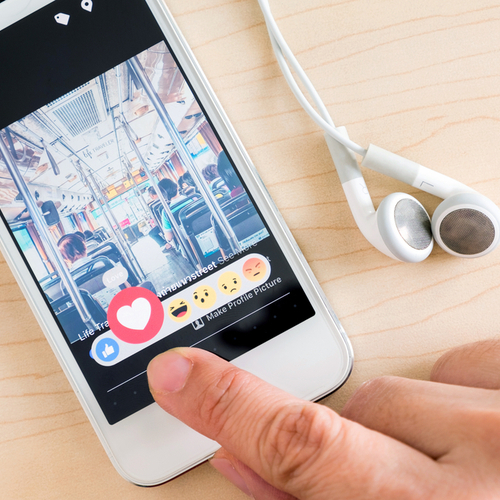 Shutterstock
Other ways to maintain stronger battery power include disabling dynamic backgrounds that force your phone to work even harder, turning off 4G, and turning off Wi-Fi when you know you'll be in an area that does not have a hotspot.

But if you've tried everything and suspect the problem is the battery itself, here are four signs that you need to replace your iPhone battery.
Shutterstock
Your iPhone Just Shuts Down At Strange Times

Your iPhone shouldn't simply shut down for no reason at all. And, if this keeps happening, the culprit could be your battery.

Tech Expert Arthur Shi at IFixItOrg suggests re-calibrating your phone:

Use your iPhone until it shuts itself down due to low battery.
Plug your iPhone into a reliable charger and let it charge uninterrupted until it reaches 100 percent.
Once it's fully charged, perform a soft reset by holding your sleep/wake button and your home button (sleep/wake and either of the volume buttons on an iPhone X) until the Apple logo shows up.
If this doesn't work, there's a good chance you need a new battery.
Shutterstock
Your Phone Gets Overheated

Got a phone that feels like it's on fire? Assuming you aren't making the mistake of keeping it in hot temperatures for too long, the problem may be your battery.

According to iFixItOrg: "The lithium-ion batteries inside of your smartphone are designed to internalize the heat, shielding it from the other parts of the phone. So if you're suddenly noticing your phone is too hot to touch, it might be time to consider a new battery."
Shutterstock
Your iPhone Battery Is Older Than 18 Months

There seems to be a magic number when it comes to the number of months in which your iPhone battery seems to perform at its best. And if you've owned the same phone with the same battery for 18 months or longer, there's a good chance your battery is in need of replacement.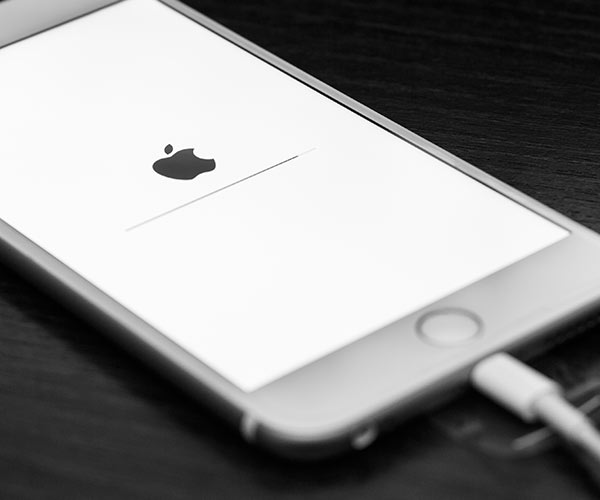 Shutterstock
A Battery Performance Test Reveals The Health Of Your Battery Is Pretty Poor

You can perform a simple battery performance test on your iPhone to tell whether it's on its way down.

According to ZDNet: "If you are running iOS 11.3 or later, then it's quite easy to find out how your battery is coping with the demands being placed on it. Open up the Settings app and click on Battery, and then find Battery Health (Beta)."

Beneath "Maximum Capacity" and "Peak Performance Capacity," you'll receive an update as to whether your battery is currently supporting normal peak performances or whether your iPhone has experienced an unexpected shutdown because the battery couldn't deliver the power required.

If you get the second message, you know it's time for a new battery.