We know that it's only August, but we believe that it's never too early to start thinking about Halloween. The holiday is a big deal for us here at SheFinds and we've been anxiously counting down the days until we can start brainstorming costume ideas. It's just in our nature to want to win the "best costume" award, and everyone knows that the best ones always involve the year's biggest and most-talked about pop culture moments. From movies to television shows, music, celebrities, and even memes, these clever costume ideas are the epitome of Halloween. Not only are they creative and will make people laugh, but they can also be the easiest to DIY if you're in a crunch for time or don't feel like spending money on a real costume. And isn't that all of us?
Some of the year's greatest moments in pop culture came from celebrities; the Kylie Jenner–Jordyn Woods–Khloé Kardashian drama is the first to come to mind, as this controversy rocked social media for months. Oh, and who could forget all the rumors surrounding the love triangle of Bradley Cooper, Lady Gaga, and Irina Shayk following the 2019 Oscars? The royal family also welcomed another royal baby this year; Meghan Markle and Prince Harry became parents to baby Archie. The year was also all about breakout musicians like Lizzo, Lil Nas X, Billie Eilish, and Cardi B. Household names like Ariana Grande, Taylor Swift, and Shawn Mendez kept their fans happy with plenty of new singles, albums, and music videos.
On the entertainment side, we saw an influx of new, binge-worthy television shows like "Euphoria," "Dead to Me," and "The Act." But don't sleep on the fan-favorite, critically-acclaimed shows such as "Game of Thrones" and "Veep." We'd be lying if we said that we weren't expecting to see tons of Arya Stark and Daenerys Targarian Halloween costumes this year. T.V. heavyweights "Stranger Things", "Big Little Lies", and "Riverdale" all returned with jaw-dropping new seasons. This was also the year of the biopic thanks to mega-hits Bohemian Rhapsody, which followed the early life and career of Freddie Mercury and the band Queen, as well as Elton John's Rocketman. Box offices also reached new records with the massive successes of blockbusters like Avengers: Endgame, Captain Marvel, The Lion King, and Once Upon a Time in Hollywood.
The internet also delivered plenty of viral memes and social media sensations this year. Andy from Fyre Fest was one of the biggest meme-able pop culture moments of 2019 following Netlfix and Hulu's documentaries on the notorious music festival. Snapchat unveiled several new filters, and let's be real, who didn't download FaceApp to see what they would look like when they're 80 years old? Due to its popularity, you can expect to see a lot of Fortnight Halloween costumes this year, too.
Feeling inspired yet? Don't worry, there are sooo many other pop culture moments to choose from. Keep scrolling to relive more of 2019's biggest moments and find the best pop culture Halloween costumes that we're sure will help you come in first place at every costume contest: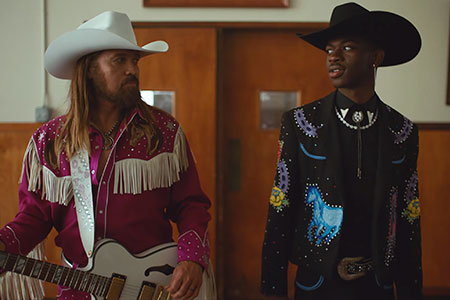 Youtube
1. "Old Town Road"
Take your horse to the Old Town road by recreating the song's iconic music video with an "Old Town" Halloween costume. Lil Nas X and Billy Ray Cyrus wore unbelievable costumes in the trending video that may seem hard to replicate at first, but all you have to do is channel their cowboy vibes to nail the look. Check Amazon for Western shirts that feature tons of fringe, a cowboy hat, cowboy boots, and a belt with a big buckle to get your "Old Town Road" on.
This is one of the best ideas for those looking for funny best friend Halloween costumes!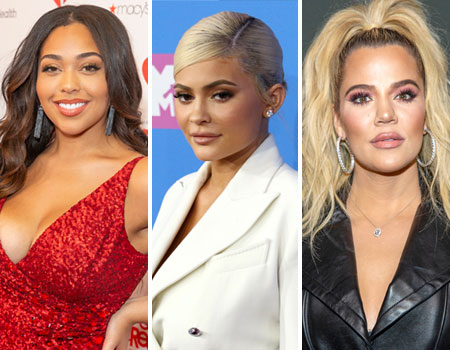 Splash
2. Kylie Jenner - Jordyn Woods - Khloé Kardashian
Media outlets couldn't stop reporting on the drama revolving around Jenner, Woods, and Kardashian, making it one of the best celebrity Halloween costume ideas for Halloween 2019.
For Jenner, copy the beauty mogul's signature style by wearing a tight bodycon dress, long black hair, and a full pout. Props if you carry a baby doll to resemble her daughter, Stormi Webster, or a Kylie Cosmetics lip kit.
For Woods, you can channel the model's athleisure vibes by wearing biker shorts, a sports bra, and chunky sneakers. People will definitely get who you are if you have a red table to reference her appearance on Red Table Talk.
For Kardashian, rock your hair in big blonde curls and wear a maxi dress to replicate her sexy style. Take a cue from our Kylie Jenner Halloween Costume and carry a baby doll to resemble her daughter, True Thompson.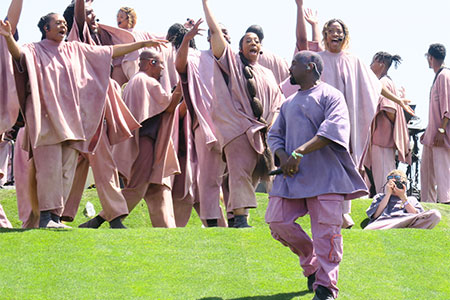 Splash
3. Kanye West's Sunday Service
Kanye West's Sunday Service started off as a recurring social media event and turned into a full-fledged religious service, equipped with a gospel choir. If you're stuck on brainstorming group Halloween costumes, create a Kanye West Sunday Service Halloween costume by dressing oversized, monochromatic athleisure clothes.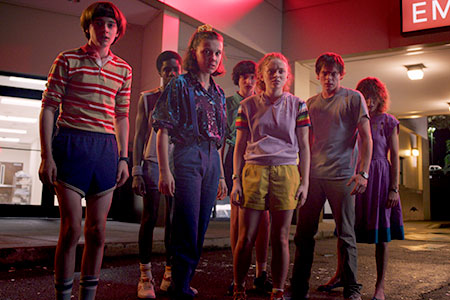 Netflix
4. "Stranger Things" Season 3
Season 3 of "Stranger Things" was incredible and we're expecting to see a lot of "Stranger Things" Halloween costumes inspired by the shocking new season. Ideal for big groups or those looking to create a Halloween 80s costume, this season was filled with tons of amazing vintage looks that will definitely inspire some incredible costumes.
Steve and Robin-shippers should check out these DIY Scoops Ahoy Halloween costumes...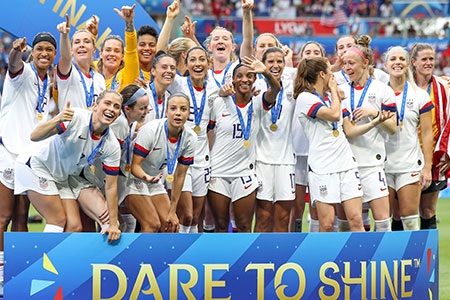 Splash
5. U.S. Women's Soccer Team
We all watched the U.S. Women's Soccer Team make history at the World Cup and what better way to pay homage to this amazing team then by dressing as them for Halloween? This costume requires some white athletic shorts, a white V-neck t-shirt, high socks, and sneakers. Get some blue and red markers to replicate their jerseys and buy some gold medals to put the finishing touches on the look.
6. Ashley O from "Black Mirror"
Netflix's "Black Mirror" returned with a buzz-worthy episode featuring Miley Cyrus, who played struggling pop star Ashley O. Between the character's sparkly ensemble and electric violet hair, we're expecting to see a lot of Ashley O Halloween costumes this year.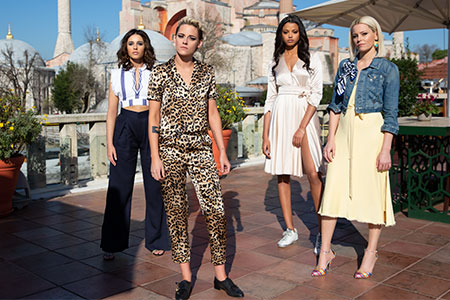 Sony Pictures
7. Charlie's Angels
We're counting down the days until the new Charlie's Angels film premieres and planning our Charlie's Angels Halloween costume in the meantime. You can draw inspiration from the new cast's costumes, or dress up as three angels for a punny Halloween costume.
Splash
8. Bradley Cooper - Irina Shayk - Lady Gaga
Cooper and Shayk may not be a couple anymore and Gagamight have a new flame, but we think that dressing up as this A-list trio will make for an amazing celebrity Halloween costume.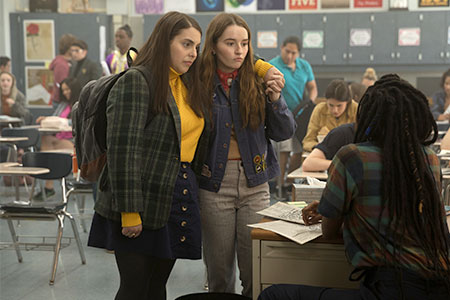 United Artists Releasing
9. Booksmart Girls
Booksmart was easily one of the funniest movies of 2019 and we think that a Molly and Amy best friends Halloween costume would be an amazing tribute to the film.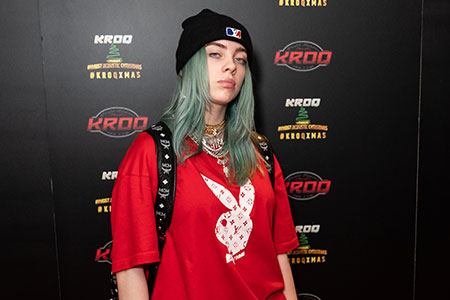 Splash
10. Billie Eilish
Are you a huge Billie Eilish fan? Then you should definitely channel the rising pop star this year. Her wardrobe is super comfortable and easy to replicate; all you'll need to buy is a powder blue wig to nail her colorful locks.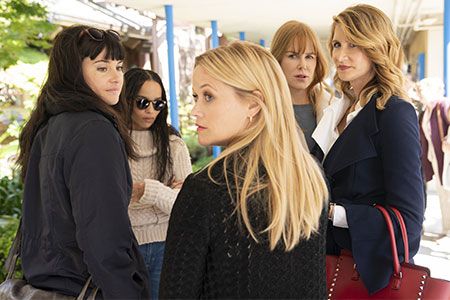 Jennifer Clasen/HBO
11. "Big Little Lies" Cast
"BLL" diehards are going to be dressing up at the Monterey Five this Halloween and we're so excited to see their costumes. Props if you and your friends can recreate the show's iconic 70s party episode, which brought us tons of amazing costumes.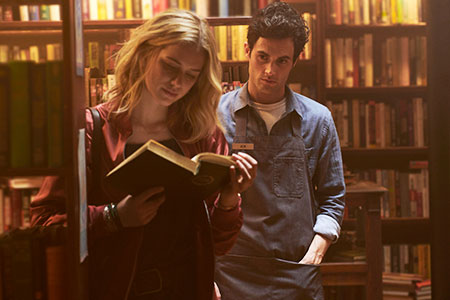 Lifetime
12. Joe & Beck from "You"
Lifetime's "You" introduced us to Joe and Beck and quickly became a must-watch show. This is a great costume idea for BFFs and couples that loved binging "You" on Netflix together.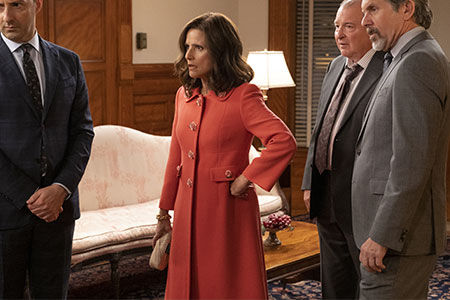 HBO
13. Selina Meyer from "Veep"
"Veep" may be over, but Selina Meyer and her amazing presidential wardrobe still live on. Take on the costume solo by dressing as Selina, or round up your pals to dress up as the rest of the cast.
Katie Yu/The CW
14. "Riverdale" Cast
Is there any show that's bigger than "Riverdale" right now? Grab a lettermen jacket, blue and yellow cheerleading outfit, preppy pencil skirt, and gray beanie and you've got yourself some Archie, Betty, Veronica, and Jughead Halloween costumes.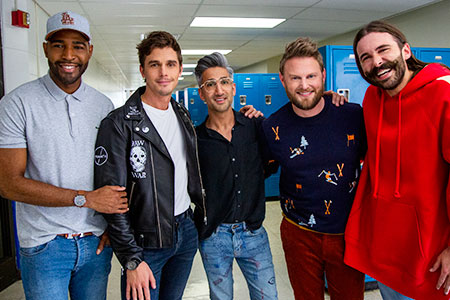 Christopher Smith/Netflix
15. Karamo, Antoni, Tan, Bobby, and Jonathan from "Queer Eye"
Can you believe?! Get your squad together and dress up as Netlfix's favorite BFFs.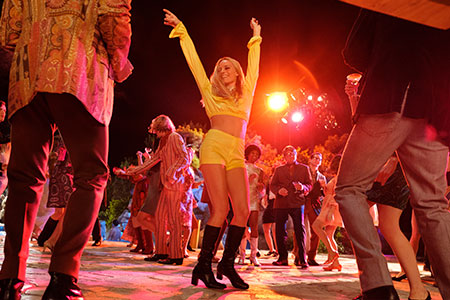 Sony Pictures
16. Margot Robbie as Sharon Tate
Once Upon a Time in Hollywood is crushing the box office and reminded us just how amazing Sharon Tate's wardrobe was. Fans of her iconic 60s fashion will love getting to channel the late actress this Halloween with a DIY Sharon Tate costume.
MTV
17. Cast of "Love Island"
An excellent couples costume idea for big groups, dress up as the cast of MTV's "Love Island."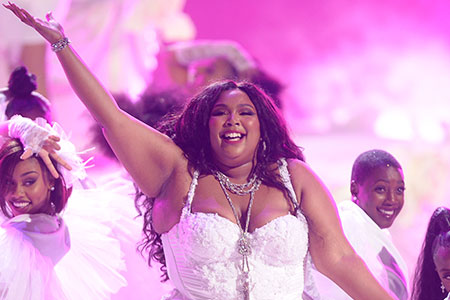 Splash
18. Lizzo
Let's be real, who isn't obsessed with Lizzo. Whether you recreate her "Truth Hurts" music video look or take a cue from her Instagram-worthy style, we're sure you'll have a lot of fun making a DIY Lizzo Halloween costume.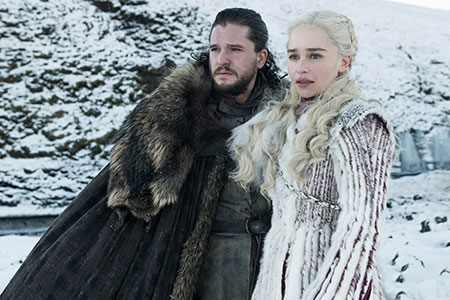 HBO
19. "Game of Thrones" Season 8
2019 was the year that we said goodbye to "Game of Thrones" and it's amazing Halloween-worthy costumes. Dress up as Jon Snow, Khalessi, Sansa, or Arya this year, or take the punny route and go as a Starbucks cup...
Splash
20. Roger Feder & Novak Djokovic
The two tennis all-stars went head-to-head at this year's Wimbledon and we think they'd make the perfect costume for any BFFs that love the sport.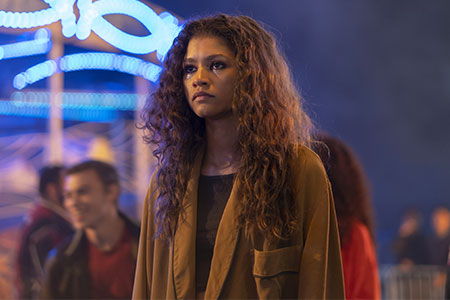 HBO
21. The Cast of HBO's "Euphoria"
The cast of "Euphoria" gave us so many amazing wardrobe and makeup looks to choose from in its debut season, and we've been looking for an excuse to re-create them since it premiered earlier this summer. Rep your favorite character with an amazing "Euphoria" Halloween costume. Dibs on Rue!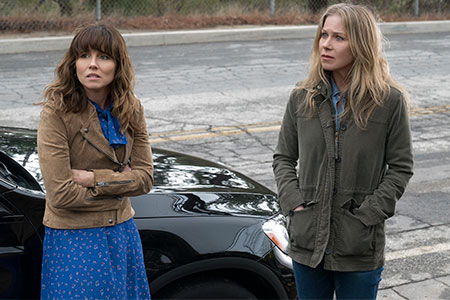 Saeed Adyani / Netflix
22. Jen & Judy from "Dead to Me"
Still can't get over that cliffhanger at the end of season one? Get your bestie and make the best Jen and Judy Halloween costume to celebrate Netflix's newest show.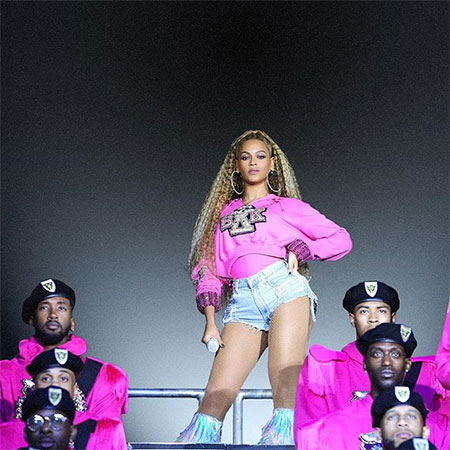 23. Beyoncé's Coachella Documentary: "Homecoming"
Queen Bey treated fans to a special documentary film showcasing how she and her team created her now-iconic Coachella 2018 set earlier this year, and every member of the BeyHive will be repping the "Homecoming" university-style sweatshirts this Halloween.
All you'll need is a pink or yellow hooded sweatshirt, denim shorts, and knee-high boots. Draw the Greek letters with a sharpie if you're really into the costume idea.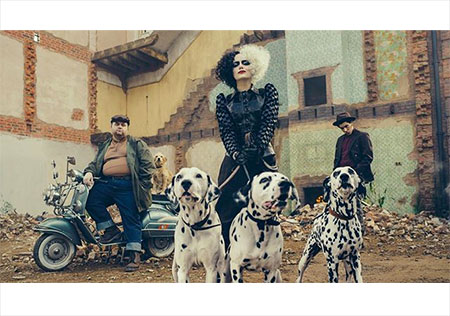 Instagram/@disney
24. Emma Stone as Cruella de Vil
Emma Stone is set to play Cruella de Vil in Disney's upcoming remake and we finally got a first look at her costume.
Channel Emma's take on the classic animated villain by rocking an all-leather ensemble. Make sure to buy a black and white wig on Amazon and a plush dalmatian doll to really pull it off.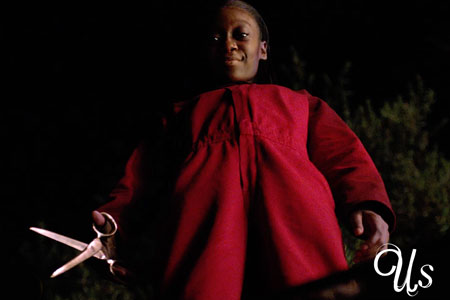 25. The Cast of Us
Jordan Peele delivered another terrifying cinematic masterpiece this year with Us, a story that follows a frightening family who interrupts their alter-ego's serene beach vacation. Find a red jumpsuit and the biggest pair of kitchen shears to look like the killer family-of-four. We're sure this is going to be one of the scariest Halloween costumes ever!
26. White Claws
It's no secret that everyone enjoyed a White Claw spiked seltzer this summer, and we wouldn't be surprised if Claw fans dressed up as the popular drink this Halloween.
To master this costume, wear an all-white outfit and find a belt that matches your favorite flavor. Then, you can either print out the logo or draw it on to rep the brand. You can even opt for a colorful bow, headband, or sweatband to resemble the pull tab.
27. Elton John
Rocketman was one of the year's biggest films and paid homage to the outrageous-yet-phenomenal style of Sir Elton John "Rocketman" Halloween costume. Take a cue from the movie and make your own . All you'll need is a pair of flared white pants, a bedazzled white blazer, a feathery white boa, some sparkly boots, and some blinged-out sunglasses.
28. Meghan Markle - Prince Harry - Archie Harrison
Meghan and Harry welcomed their first child this year and we think that a royal family Halloween costume would be perfect for all the new parents out there.
Find your chicest dress to channel Meghan and rock a dashing suit for Harry. As for your little bundle of joy, you can have them wear a little sash or crown to represent their royal status.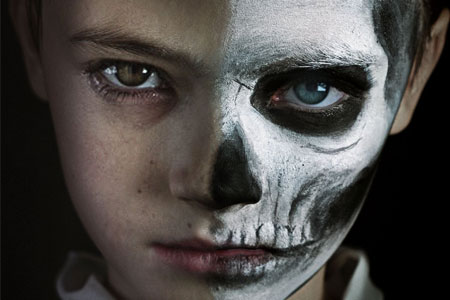 29. The Prodigy
The movie's poster featuring Jackson Robert Scott is great inspiration for a spooky skeleton makeup look this Halloween. There are countless tutorials on YouTube to guide one's creation of this half-face skeleton. Don't forget contact lenses to change the color of one eye to a bright, ominous blue.
30. The FaceApp Challenge
Think you're bold enough to tackle a FaceApp Challenge Halloween costume? Get decked out in some old lady or old man clothes, buy a grey wig, and play around with your makeup to age yourself 40 years. You can even get a piece of cardboard, cut out a square, and paint it to resemble an iPhone screen to show that you're using FaceApp.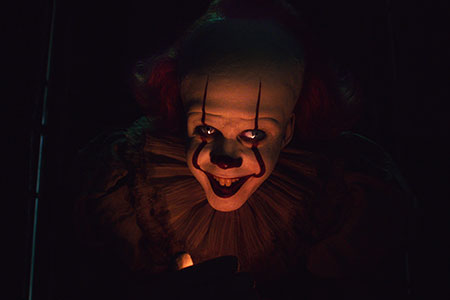 31. Pennywise from IT
This costume is definitely not for the faint of heart. IT: Chapter 2 premieres this Halloween, so you can expect to see a lot of Pennywise the Clown costumes this year. You'll need some face paint to nail the creepy clown's iconic look, a red wig, clown nose, and an outrageous clown suit to nail recreate this movie villain.
If you need a friends costume for a big group, you and your besties can dress up as Richie, Stanley, Beverly, Eddie, and Ben.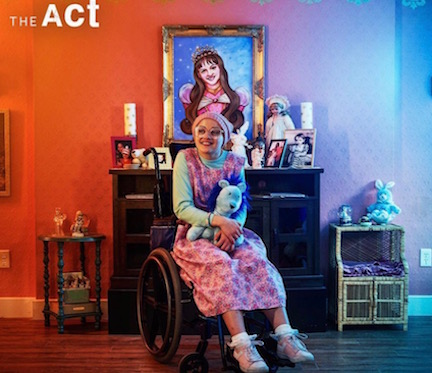 32. Joey King as Gypsy Rose
Joey King gave murder mystery enthusiasts everywhere chills with her haunting portrayal of Gypsy Rose in Hulu's "The Act" and we wouldn't be surprised to see some costumes inspired by the hit TV show.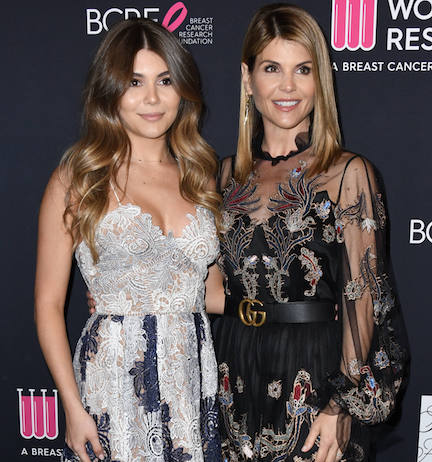 Splash
33. Lori Loughlin - Olivia Jade
The college admissions scandal rocked Hollywood when it was revealed that Fuller House star Lori Loughlin was involved. Perfect for a mother-daughter Halloween costume, dress up as Loughlin and her influencer daughter, Olivia Jade.
34. Rami Malek as Freddie Mercury
Audiences and critiques were captivated by Malek's portrayal of the late Freddie Mercury in Bohemian Rhapsody. Honor the rock god by recreating his now-famous Live Aid concert look, which only requires a white tank, blue jeans, and a studded armband. Get your friends in on the fun and have them go as fellow Queen bandmates Brian May, Roger Taylor, and John Deacon.
35. Baby Shark
The hit "Baby Shark" song has been stuck in your head all year and we think it would make a for a creative Halloween costume. You can keep it authentic and buy a real "Baby Shark" costume on Amazon, or you can DIY the look using fake fins and lots of color.
36. The Cast of Velvet Buzzsaw
Jake Gyllenhaal traveled back to his mind-bending horror roots, like in the early '00s Donnie Darko, in this Netflix horror mystery, and you can copy his look with some bold glasses and a tailored suit. Channel Rene Russo's Rhodora Haze with a sleek pantsuit and a red wig.
37. Jennifer Lopez in Hustlers
Let's be real, who isn't excited to watch Jennifer Lopez tackle pole dancing in Hustlers this fall? Copy her stripper-chic wardrobe and find a bunch of singles to pull off a DIY Hustlers Halloween costume.
38. Andy from Fyre Fest Meme
Netflix's Fyre Fest documentary shed light on the disaster that was Fyre Fest and also introduced audiences to their new favorite meme: Andy from Fyre Fest. Get a gray wig, button-up shirt, and an Evian water bottle to recreate this meme.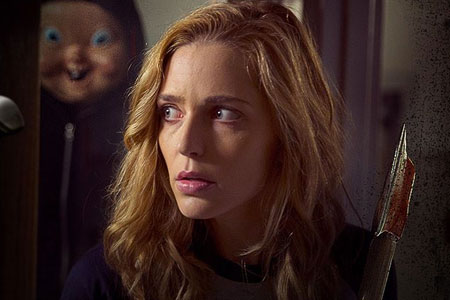 39. Tree Gelbman from Happy Death Day 2U
Tree Gelbman (Jessica Rothe) experiences the same anomaly and reclaims the narrative killing herself in outlandish ways before the killer in the Kewpie-esque mask can get to her.
Find a baby mascot head and sport a dark hoodie to act the part of the creepy killer, or hold a birthday cake wearing a hospital robe with smeared makeup to play the part of Tree.
40. Megan Thee Stallion
Megan Thee Stallion gave us the mantra "Hot Girl Summer" and you can bet that we'll be showing thanks with a DIY Megan Thee Stallion Halloween costume. The singer rocked a long, neon pink wig in the music video, along with an electric yellow bikini that featured tiger stripes and chic lucite heels.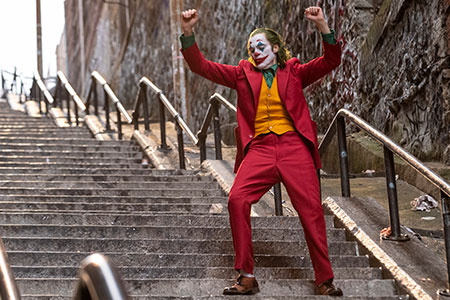 41. Joaquin Phoenix as The Joker
Joaquin Pheonix is the latest actor to tackle the comic book villain in the upcoming film The Joker and fans will definitely be repping some Joker-inspired costumes this Halloween.
42. The Cast of "Orange Is the New Black"
"Orange Is the New Black" wrapped up its final season this year and mourning fans can pay homage to the show with DIY "OINTB" Halloween costumes. Head to Amazon to buy a brown or orange scrub set and wear a nametag with your favorite character's name on it.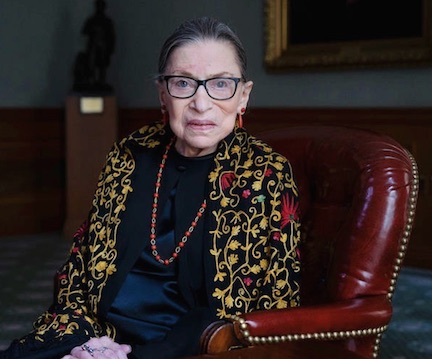 44. Justice Ruth Bader Ginsburg
Being that she's one of the most celebrated political figures, there are going to be plenty of Ruth Bader Ginsburg Halloween costumes this year. You can find an official judge costume on Amazon, or DIY the costume by wearing a black dress, a doily around your neck, black glasses, and a low bun.
45. Momo Challenge
The hashtag "Momo Challenge" went viral on Twitter and we think that a Momo Challenge Halloween costume is the best scary costume to be this year.
A stringy black wig, off-the-shoulder white tank top, and a knack for makeup is the best way to complete the look. There are a few makeup tutorials on YouTube that include prosthetics to fully encapsulate the frightening vibe.
46. Ariana Grande
Grande gave fans tons DIY Ariana Grande Halloween costumeof outfits to recreate for Halloween this year. Whether your favorite jam is "Thank U, Next" or "7 Rings," there definitely a look that you can get inspiration from for a .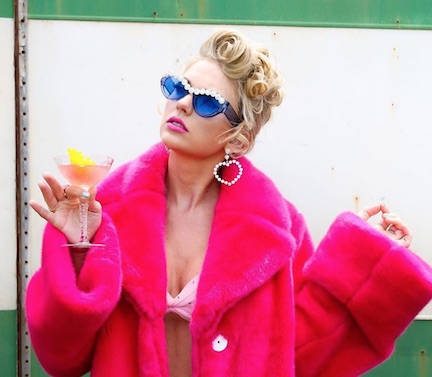 47. Taylor Swift
Are you even a real Swiftie if you don't attempt a "You Need To Calm Down" Halloween costume this year? Get a furry pink jacket, a colorful dress, and cool sunnies to recreate Swift's amazing fashion from the star-studded music video.
48. 70s Cher
Stars like Kim Kardashian have been paying homage to Cher's iconic 70s style throughout 2019 and we're sure fashionistas everywhere have been dying to put together a DIY 70s Cher Costume. The star loved a good wrap top and maxi skirt moment, always rocked a bunch of sparkles and feathers, and kept her signature long, brunette locks straight.
49. Cardi B
Rapper Cardi B has released several hits since her debut song "Bodak Yellow," but the track's lyrics, "These expensive, these is red bottoms. These is bloody shoes," are still widely associated with her. Channel the rapper from the "Bodak Yellow" music video by wearing a form-fitting black dress, thigh-high boots (with red soles, obviously!), and make sure to hold a stack of money!
50. Gigi & Bella Hadid
Looking for the ultimate sisters Halloween costume? Why not channel the Hadid sisters?
For Gigi, you can copy her laidback style with a white tee, boyfriend jeans, and loose waves.
For Bella, rock a head-turning black dress, high heels, and wear your hair in a sleek ponytail to nail her edgy fashion.
51. The Cast of "Carnival Row"
Haven't stopped thinking about "Carnival Row" since it premiered on Amazon this month? Pay homage to the characters by dressing up as them for Halloween!
52. Justin and Hailey Bieber
Grab your boo and make the ultimate Justin and Hailey Bieber Halloween costume this year. All you need is an oversized hoodie and hair gel to be Justin and a crop top and high-waisted jeans combo to be Hailey!
53. The Kardashian Sisters
Everyone's favorite sisters make the perfect Halloween costume for a group of besties. Here's what you'll need:
For Kim, rock biker shorts, a form-fitting top, and sleek hair.
For Kourtney, pair oversized trousers with an oversized blazer, leaving the top buttons open to reveal a sexy bustier.
For Khloé, wear your favorite jeans and your favorite bodysuit with a pair of heels.
For Kendall, opt for a sexy slip dress and heels.
For Kylie, get a pastel-hued wig, wear a body-con dress, and hold a Kylie Lip Kit.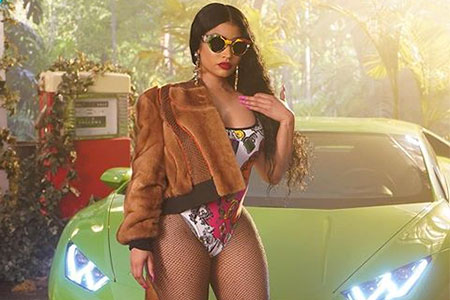 54. Nicki Minaj
Thinking about dressing up as Nicki Minaj for Halloween? All you'll need is a bodysuit, cropped jacket, oversized shades, and fishnet stockings to make a DIY Nicki Minaj Halloween costume.
55. The Plastics from Mean Girls
Dressing up as the Mean Girls cast would be so fetch, right? If you need inspiration on how to recreate the 2004 film's iconic wardrobe, check out how you and your squad can make a DIY Ariana Grande "Thank U, Next" Halloween costume, which was inspired by the fan-favorite movie.
56. Popeye's Chicken Sandwich
Let's be real, who didn't run to Popeye's when the fast-food chain announced its new Chicken Sandwich? Celebrate the culinary pop culture moment by creating your own DIY Popeye's Chicken Sandwich costume. We recommend getting crafty and drawing the sandwich using cardboard and construction paper.
57. Post Malone
Make a DIY Post Malone Halloween costume by wearing an oversized t-shirt, jeans, and sneakers to channel the rapper's chill wardrobe. Then, get some eyeliner or face makeup to draw his famous face tattoos. Make sure to carry a Bud Light can with you, as well!
58. The Cast of "Friends"
2019 marks the 25th anniversary of "Friends," and what better way to celebrate this major milestone than by dressing up as Rachel, Monica, Pheobe, Ross, Joey, and Chandler for Halloween?
59. A VSCO Girl
"VSCO Girls" is the latest social media phenomenon and refers to the meme that stems from the popular picture editing app. This description of a VSCO Girl from The Cut will help you find what you need to make a DIY VSCO Girl Halloween costume:
"The VSCO girl has a set uniform as well: Brandy Melville crop tops and oversize tees that eclipse one's jean shorts, scrunchies, a perpetually dewy face courtesy of Mario Badescu facial sprays, Pura Vida puka-shell bracelets, a Fjällräven backpack, and a sticker-covered Hydro Flask water bottle. They love taking photos in nature and engage with sustainability in ways that match their aesthetic — they use reusable metal straws, but also disposable cameras (the OG VSCO filter)," Sarah Spellings writes.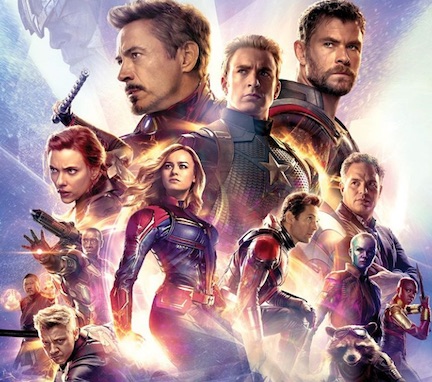 60. The Avengers: Endgame Cast
Regardless of your favorite superhero, there's no denying that Avengers: Endgame was the cinematic event of 2019. Geek out with your besties by channeling Black Widow, the Scarlet Witch, Captain Marvel, and Okoye and Nakia.
61. An Area 51 Alien
Summer 2019 was the season of Area 51 memes as millennials became fascinated with what was really being housed in the top-secret government facility. Dress like an alien by buying an alien mask or rocking a neon green morph suit.
62. Batwoman
Everyone's counting down the days until "Batwoman" premieres on The CW and we think dressing up as the famous comic book character would make a sexy Halloween costume.
63. Hannah B. from the "The Bachelorette"
Dust off your nicest maxi dress, wear your hair in flawless waves, and convince your guy friends to rock suits and pretend to be your contestants. Oh, and don't forget a red rose!
64. The Jonas Brothers
Still listening to the Jonas Brothers' "Happiness Begins" album on repeat? Celebrate the JoBros getting back together by dressing in 80s-inspired monochromatic suits like the ones they've been wearing on tour.
65. Kacey Musgraves
Channel everyone's favorite country singer by wearing a pink dress with lots of fringe and feathery detailing, cowboy boots, and long sleek hair. For the accessories, you'll need to find a guitar and paper fan to resemble the one Kacey Musgraves holds on her "Golden Hour" album cover.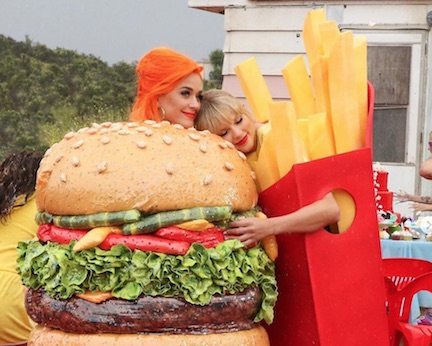 66. Burger & Fries
We're betting that the "You Need To Calm Down" music video is also going to inspire a lot of best friends and couples to dress up as a hamburger and French fries this Halloween.
67. Simba & Nala from The Lion King
Can you feel the love tonight? There are several routes you can take when making DIY Simba and Nala Halloween costumes, but we think the cutest way would be to get some lion ears, a furry jacket, and to draw on a lion nose and some whiskers.
68. Lizzie McGuire
Disney announced that we're getting a "Lizzie McGuire" reboot and what better way to celebrate this amazing news than by dressing up as the show's lead character. Warning: you'll need a LOT of butterfly clips and some flared jeans...
69. The Cast of "Schitt's Creek"
Every friend group has a Johnny, Moira, David, and Alexis, so why not dress up as the funny family for Halloween this year?
70. Serena Williams
Serena Williams proved that she's the queen on and off the court this year. Rock a long-sleeve bodysuit with a tutu on top to recreate the tennis pro's now-iconic outfit from the 2018 U.S. Open. Don't forget some Nike sneakers and tennis racket!
71. Finn & Rey from Star Wars
Star Wars: The Rise of Skywalker is almost here and we know that fans are going to be decked out in their best Finn and Rey ensembles this Halloween. Get more inspiration for a DIY Rey Halloween costume here.
72. The Cast of The Greatest Showman
The cult-favorite musical is inspiring tons of circus Halloween costumes and we think that a Greatest Showman group Halloween costume would be perfect for a group of friends or family.